Thinking of having a new Conservatory or would like to replace your glass or polycarbonate roof on your existing conservatory then why not choose the new warm guardian roof.
This is the most energy efficient way and as been approved by the Local authority building Control (LABC) and is fully guaranteed.
This type of roof will allow you to use your conservatory all year round so no more too cold in winter or too warm in summer this really is the way forward and much cheaper than an extension.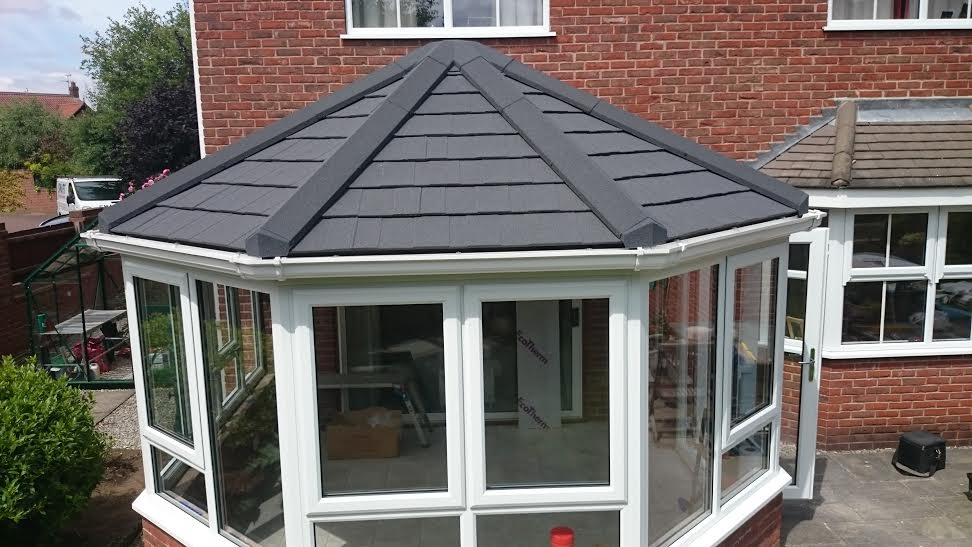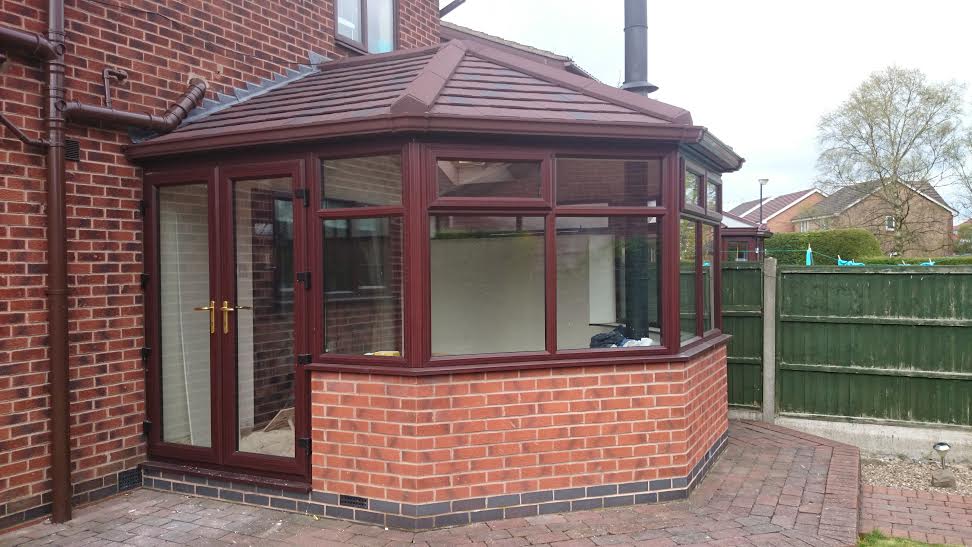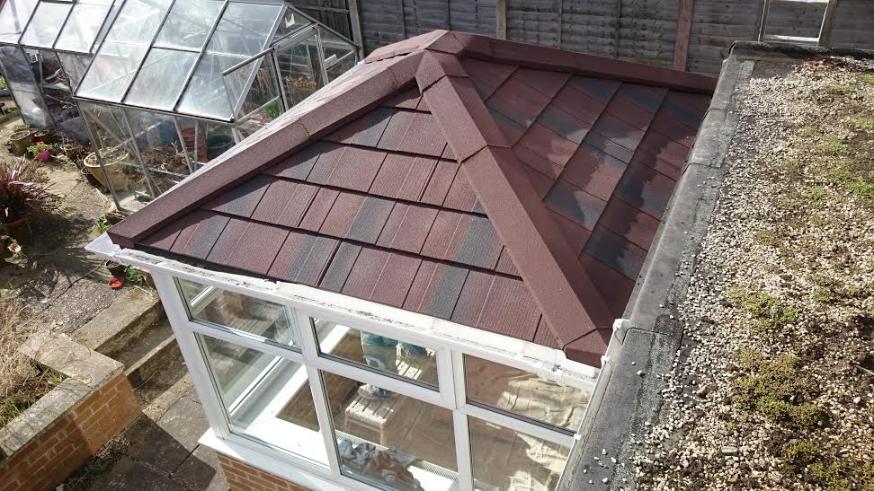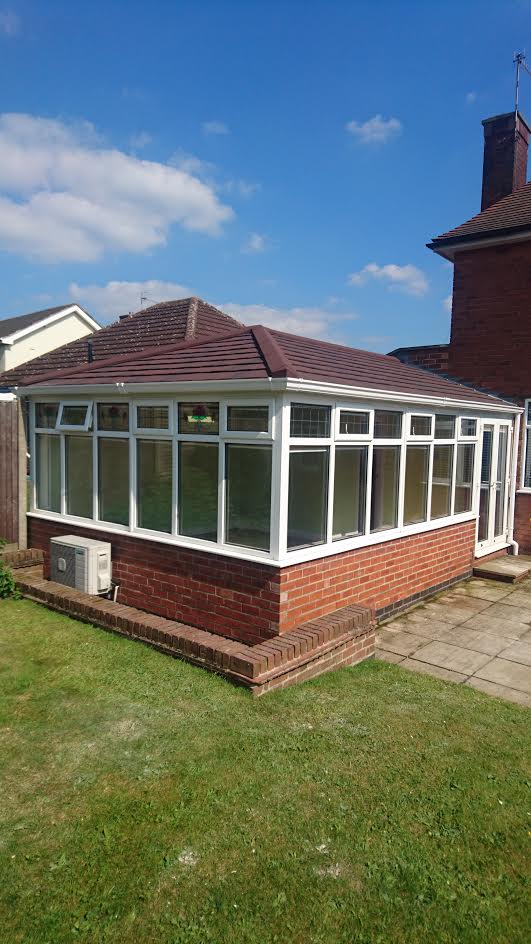 The guardian tiled roof with velus opening light and log burner.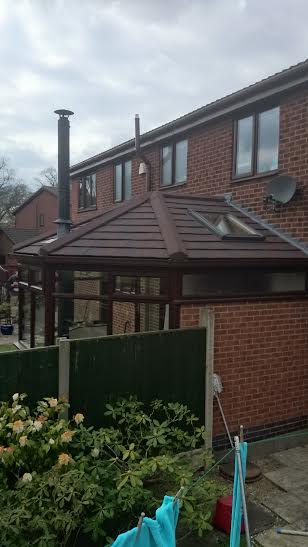 This is the grey Victorian warm Roof.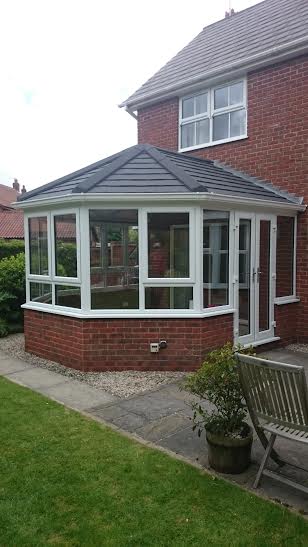 Edwardian with burnt humber tiles.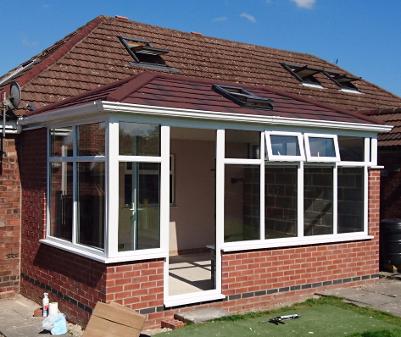 Victorian style with burnt humber tiles and velux window either side for added light.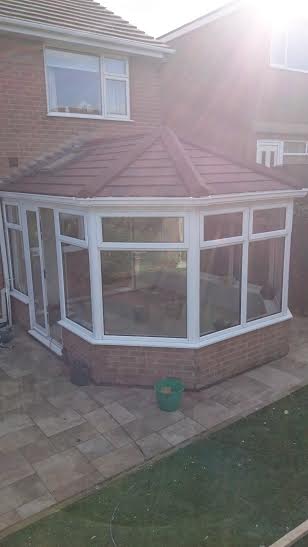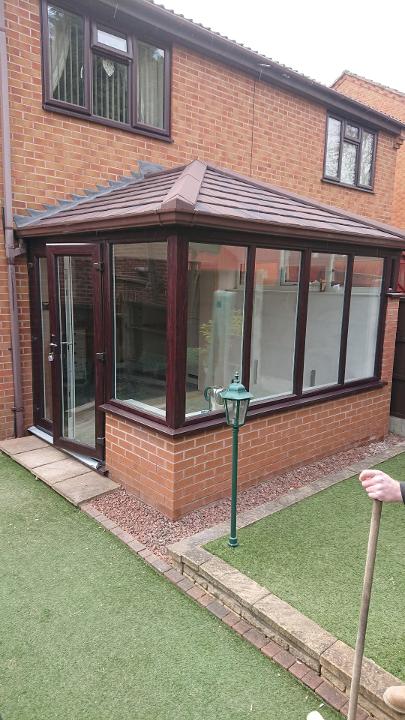 Victorian conservatory warm roof.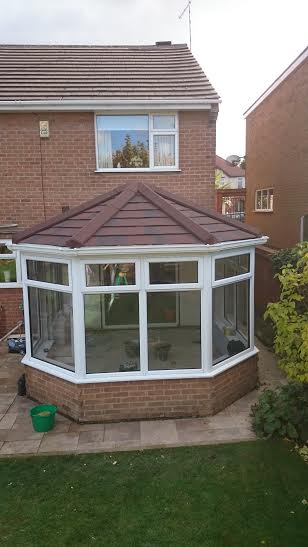 The double hip guardian roof.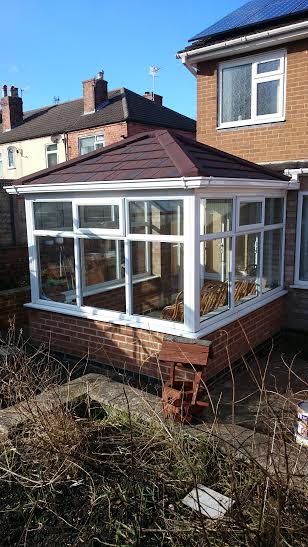 Grey tiles add to a timber building.